Custom Wood Crating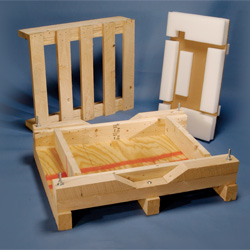 One of Triple P's core competencies is state-of-the-art wooden crate construction, designed and manufactured by our complete custom fabrication shop.
We realize that many items are too large, too valuable, or simply too heavy for smaller corrugated or foam packaging.
We take pride in building the best wooden crates possible to ensure that our customers' products arrive at their domestic or international destination safe and secure.
The design & engineering of our custom wood crates draw from decades of industry experience as well as the latest computer software, including AutoCAD.
Once designed, our custom crates, including cleated plywood boxes, are produced to match our engineered specs exactly by our computer-operated high-performance beam saws.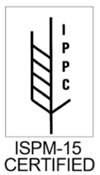 We are E.U. Compliant, certified by the Northeastern Lumber Manufacturers Association and have been successfully approved as ISPM-15 compliant by the American Lumber Standards Committee, the regulatory arm of the International Plant Protection Convention (IPPC).
Whether you need to ship massive military-grade construction parts or highly sensitive medical devices, we will design and produce the right crate packaging and/or cushioned skids for the job.
Often incorporating inner wood and [LINK] protective foam cushioning, we are specialists at developing and employing the most appropriate cushioning materials for the specific items being shipped.