Folding Cartons & Boxes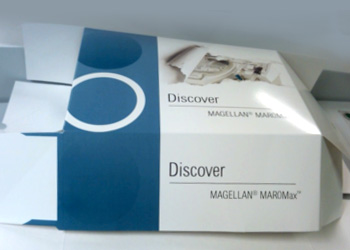 Triple P's paperboard packaging division excels in the production of attractive and functional high-quality folding cartons. Paperboard folding cartons are the most popular form of retail packaging today, as they grab consumers' attention with strong graphic impact in a versatile, economical, and lightweight package.
A folding carton is typically produced from paperboard or chipboard sheets of varying thickness, printed with high color graphics, and then is cut, creased, folded and glued. Once manufacturing it is usually shipped to the customer flat, where it is utilized to package products for distribution to retail market.
Triple P believes that the value of a well-designed & printed folding box is unparalleled, offering distinct brand identification, product differentiation, outstanding visibility, environmental sustainability, and ease of distribution and shelving- all at a fraction of the cost of alternatives.
Triple P produces folding cartons or boxes in a nearly infinite variety of shapes, styles, and designs. It starts with the paperboard or chipboard utilized, including solid bleached sulfate board (SBS), boxboard or chipboard. The size of cartons is nearly unlimited, and popular structures include auto bottoms, tuck ends, tray style, seal ends, and sleeves.
Next, literally anything can be printed on the exterior, utilizing any number of printing methods, including direct print, offset lithograph, and digital printing. Further, the inside of the cartons can be simple or intricate with multiple shelves or sections, and windowed product displays can be incorporated for extra effect.
Paperboard folding box packaging is continually evolving, and new technologies are emerging constantly to improve the products this industry is able to offer its customers. In addition, the folding carton itself is very environmentally friendly and boasts an unusually high recycling and recovery rate.
Triple P Packaging utilizes states of the art technology to offer its customers the best folding cartons in the market. The internal experience and quality assurance within Triple P ensures versatility, accuracy and a seamless flow through the production process for each and every folding carton order.